A Sad and difficult day made easier Thankyou!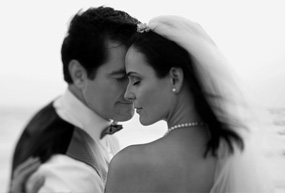 Paul was the Celebrant I chose to conduct the Funeral service for my Husband
and found him to be a most compassionate and caring person.
He tailored the service to all the family's requests and from our input he
created a eulogy that brought both tears and laughter into the service.
He made a very sad and difficult day easier for me, and calmed me when I stressed out, and went above and beyond the call of duty. The entire service was memorable and all went smoothly. ...I have no hesitation in recommending him for any function, whether sad, like mine, or joyous, as in a wedding.
I promise you, you too will be pleased with his service.